Title :-Saif -Ul- Malook
Author :-Mian Muhammad Bakhsh (RehmatullahAleh)
Language :-Urdu
Pages :-610
ICBN :-
Volume 01: 969-416-211-015
Volume 02: 969-416-211-016
Volume 03: 969-416-211-017
Read Online: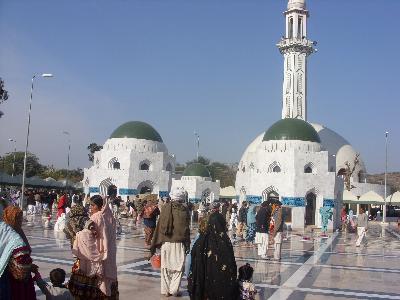 Mian Muhammad Bakhsh was a Sufi saint and a Punjabi poet of great repute. He is especially renowned as the writer of a book of poetry called Saiful malik. He was born in a village called khanqa peir-E-shah Gazi Khari Sharif, situated near Mirpur District of Azad Jammu & Kashmir).

His works include: Sīharfī, Sohnī Mahīvāl, Tuhfah-e Mīrān, Tuhfah-e Rasūliyah, Shīrīn Farhād, Mirzā Sāhibān, Sakhī Khavāss Khān, Shāh Mansūr, Gulzār-e Faqīr, Hidāyatul Muslimīn,Panj Ganj, Masnavī-e Nīrang-e 'Ishq. He also wrote a commentary on the Arabic Qasīdat-ul-Burda of al-Busiri and his most famous work, entitled Safarul 'Ishq (The Journey of Ardent Love), but better known as Saiful Malūk.
He died on the 7th of the Islamic month of Dhu al-Hijjah 1324 AH (1907 AD), and was buried in Kharī Sharīf, not far from his illustrious great great grandfather Pīr-e Shāh Ghāzī Qalandar Damriyan Wali Sarkar.To this day many people visit his tomb with the intention of receiving spiritual blessings.

There is much disagreement about his year of birth. Mahbūb 'Alī Faqīr Qādirī, in a biography printed as an appendix to the text of Saiful Malūk gives the date as 1246 AH (1826 AD), a date also followed by the Shāhkār Islāmī Encyclopedia; 1830 and 1843 are suggested in other works but are almost cetainly erroneous. Mīān Muhammad Bakhsh himself states in his magnum opus – Saiful Malūk – that he completed the work during the spring in the month of Ramadan, 1279 AH (1863 AD), and that he was then thirty-three years of age- hence he must have been born in 1830.
---